Team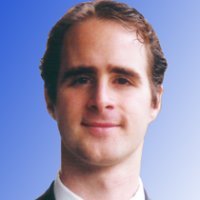 Eric David Benari
Founder
Tanuja Prasad
Director
Jem Pagan
Director
Carl McCarthy
Director
Mark Herschberg
Director
Steve Kurtz
Director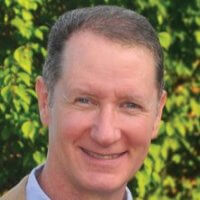 Mark Mathias
Advisory Board
CIO at Appen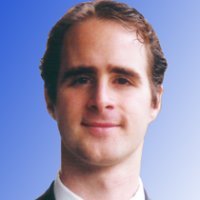 Founder
Eric David Benari, PMP
Eric David Benari, Founder & Executive Director of Techie Youth, is an IT business expert and master-technologist who has founded and/or built the infrastructure for a large portfolio of ventures, spanning sectors of social networks, e-commerce, B2B, open-source, online advertising (while in a senior-role at Yahoo!) and others.
He has been invited to speak at numerous conferences and universities, including NYU and MIT, and is a published writer for Forbes.com, MIT CIO Corner & other journals.
Eric is also organizer of the world's largest community of database-technology professionals and chairman/coordinator of the biannual Database Month festival in New York City.
×
Director
Tanuja Prasad
Tanuja Prasad, Director of Techie Youth, has 20+ years experience in information technology and financial services technology management. She also brings a keen interest and experience in social impact enterprises. She has had roles as CTO of a nonprofit providing after-school services, and, as CTO/co-founder of a nonprofit that sought to create a marketplace for finding and funding grants. She is currently involved in applying technology solutions to the challenge of social impact measurement.
As an Electrical Engineer herself, Tanuja has a special focus on women in the STEM disciplines. She has coached young women in technology, appeared as judge for various competitions and mentored projects for the Technovation Challenge.
She sees education as a necessary tool for a sustainable career path, and believes that the time is right for innovative education solutions. The technology sector, in particular, is not just growing but also morphing in response to changing economic and technology landscapes, and is therefore ripe with opportunities.
×
Director
Jem Pagan
Jem Pagan, Director of Techie Youth, is currently the Director of Technology Strategy for JNK Securities, a research and trading firm for institutional investment organizations in the greater New York City, Boston, San Francisco and Toronto regions.
Jem has been fortunate to benefit at an early age from programs designed to support and help children in the Foster Care system. He and his three siblings found themselves in a situation without parental care for almost 3 weeks. After being placed in the foster care system (in upstate New York), he experienced many of the challenges that young people experience today.
Programs that were geared towards at-risk youth provided a bridge to acquire 'employable' skill sets were critical in his development as a teen and young adult. His introduction to technology was provided by the Program for Rochester to Interest Students in Science and Math (PRISM). His interaction with STEM professionals and summer internships provided by PRISM was life changing impact. Jem attributes programs like Techie Youth as critical in redirecting young people towards positive life outcomes both professionally and emotionally.
In his role at JNK Securities, Jem manages the firm's strategic thought leadership program and research of emerging technologies, technology innovation and future disruptions in the IT, telecom, digital media and alternative energy industries.
Jem recently served as the Director of Business Transformation Services for Oracle America. He managed the North American territory as a senior level strategic consultant, providing business and technology strategies and solutions that encompassed all verticals and market segments including Big Data/Analytics, Healthcare, Cloud Computing, Cyber Security, Claims Processing, Mobile Technology, etc. for the executive leadership level within the Oracle customer base.
Prior to joining Oracle, Jem served as Senior Vice President (CTO) of Product Development and Systems Operations and as General Manager of the mid-Atlantic Region at Mzinga, Inc. In this role, Jem led the design and deployment of Mzinga's next generation SaaS and Cloud Strategy for their Global Learning and Social Media Products and services and provided mission critical learning and certification.
Jem is the first Chief Enterprise Architect and Chief Information Security Officer simultaneously for the Commonwealth of Pennsylvania's Office for Information Technology, and provided enterprise solutions, standards and business strategy for 52 Agencies, Boards and Commissions under the Governor's jurisdiction with an annual recurring IT budget of $2B.
Under Jem's leadership, the Commonwealth of Pennsylvania received the International Laureate Award for Excellence in Government for the Implementation of the Business Solutions Center of Excellence, a thought leadership think tank developed to advance technology in government operations. The Commonwealth of Pennsylvania also received the National Award for Excellence in Government from NASCIO (National Association for State CIOs) for their Initiative called, Operation Secure Enterprise, an effort architected and spearheaded by Jem to address cyber-security needs in government operations. Jem also served on the Federal Inter-Agency Advisory Board for smartcard standards. This effort was led by the Department of Homeland Security under the Presidential Directive - FIPS 201 that called for the creation of ISO specification standards in Identity Management and Smartcard Technology.
As Chief Network Officer for Maryland State Department of Public Safety, Probation and Corrections, Jem's organization managed the statewide criminal justice network and data center operations that provided support for all criminal agency organizations (i.e., Courts, Law Enforcement, FBI/NCIC, Attorney General's office, etc.). Jem also served on the Governor's Network Maryland thought leadership team formulated to architect business and technology solutions for telecommunications, data communications cyber security and broadband networking.
×
Director
Carl McCarthy
Carl McCarthy, Director of Techie Youth, is a practicing attorney and insurance company executive. He has advised not-for-profit entities and has served on the Board of Directors of the Guild Food Stamp Clinic, an organization that advocates for food stamp recipients.
×
Director
Mark Herschberg
Mark Herschberg, Director of Techie Youth, CTO of Madison Logic, MIT Instructor, Educated at MIT with degrees in physics, EE/CS, and a masters in cryptography.
Mark has spent his career launching and fixing new ventures at startups, Fortune 500s, and academia. Mark has worked at and consulted to number startups typically taking on roles in general management, operations, and technology. He has been involved from inception and fundraising through growth and sale of the company. These startup companies have included a wireless application platform, online advertising, lead generation, OLAP, media, entertainment, and new language development. Mark was instrumental in launching ServiceLive.com Sears online home services labor market; he also helped fix NBCs online video marketplace (now Hulu.com).
In academia Mark spent a year at Harvard Business School working with two finance professors to create the upTick system now used to teach finance at many of the top business schools.
At MIT Mark helped to start the Undergraduate Practice Opportunities Program at which he teaches annually along with his teaching at the SUNY Levin Institute.
×
Director
Steve Kurtz
Steve Kurtz, Director of Techie Youth, has over 30 years of experience in corporate finance, accounting, and systems development. He has held senior positions in the business information industry including Euromoney Institutional Investor, Metal Bulletin, and Reed Elsevier.
Steve has been supporting Techie Youth since 2016, responsible for financial reporting and budgeting. Currently, he is doing financial consulting for both non-profit and for-profit clients. Steve holds an MBA degree from the University of Rochester in Finance/Computers Information Systems and a BSBA degree from Washington University, St. Louis in Accounting.
×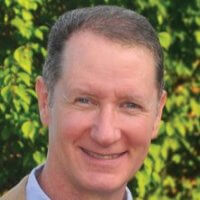 Advisor
Mark Mathias
Mark Mathias, Techie Youth Advisory Board Member, President of the New York CTO Club, Board Member of the Westport Board of Education, Chief Information Officer at Appen, Founder and Co-Chair of the Westport Mini Maker Faire - a youth-oriented STEM event attracting 10,000 attendees annually.
×